One of our dear sisters, Rene Self, received the following word from Creator Yahweh that we believe is encouraging to all Native believers. Here it is: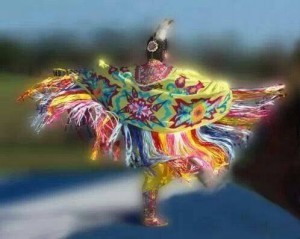 The Native people are a people of color. Bright and vibrant and beautiful. 
As they dance the colors swirl and blend together in an illusion of grandeur
pleasing to God, for He created the dance.
God states purposely:
"And the Lord their God will save them on that day as the flock of His people, for they shall be as the [precious] jewels of a crown, lifted high over and shining glitteringly upon His land." –Zechariah 9:16
Amplified Bible (AMP)
(photo from Native American Encyclopedia)