Dr. Susan LaFlesche Picotte (1865-1915)
Dr. Susan La Flesche Picotte was the first person to receive federal aid for professional education, and the first American Indian woman in the United States to receive a medical degree.
In her remarkable career she served more than 1,300 people over 450 square miles, giving financial advice and resolving family disputes as well as providing medical care at all hours of the day and night.
Her Inspiration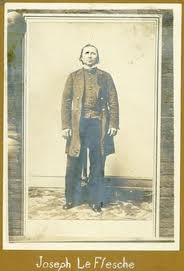 Susan was the younger sister of Susette "Bright Eyes" La Flesche Tibbles, Standing Bear's interpreter during his trial in 1879. Susan and the other La Flesche children were leaders who continued their father's legacy of helping the Omaha people make the painful transition to white society while holding onto Omaha culture. Susan's father (Omaha Chief Joseph "Iron Eyes" La Flesche. Last Chief of the Omaha Tribe.) had a very big impact on her life.
As a child, Susan had watched a sick Indian woman die because the local white doctor would not give her care. She later credited this tragedy as her inspiration to train as a physician, so she could provide care for the people she lived with on the Omaha Reservation.
Her Schooling
While working at the Quaker school, Susan attended to the health of ethnologist Alice Fletcher, who was working there. With Fletcher's urging, she went back East to complete her education and earn a medical degree. She enrolled at Hampton Institute, one of the nation's first and finest schools of higher education for non-white students. The resident physician there, Martha Waldron, was a graduate of the Woman's Medical College of Pennsylvania (WMCP) and encouraged her to apply to the Woman's Medical College. Once again, Alice Fletcher helped Susan by securing scholarship funds from the U.S. Office of Indian Affairs and the Connecticut Indian Association, a branch of the Women's National Indian Association.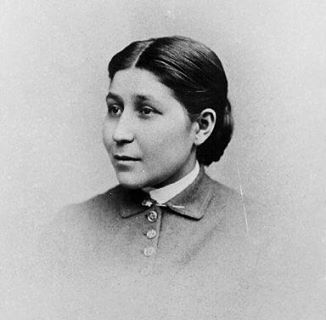 After only two years in a three-year program at WMCP, Susan La Flesche graduated in 1889 at the top of her class. She remained in Philadelphia to complete year's internship, and then returned home to provide health care to the Omaha people at the government boarding school, where she was responsible for some twelve hundred people.
Her Life
Susan La Flesche married Henry Picotte in 1894 and the couple moved to Bancroft, Nebraska, where she set up a private practice, serving both white and non-white patients. Along with her busy practice, Picotte also raised two sons and nursed her husband through a terminal illness. In 1906 she led a delegation to Washington, D.C., to lobby for prohibition of alcohol on the reservation. In 1913, two years before her death, she saw her life's dream fulfilled when she opened a hospital in the reservation town of Walthill, Nebraska. It was the first privately funded hospital on an Indian reservation. Today the hospital houses a museum dedicated to the work of Dr. Susan La Flesche Picotte and the history of the Omaha and Winnebago tribes.