Following is a recent post by Ghostdancer Shadley.
To see more of his daily posts click here.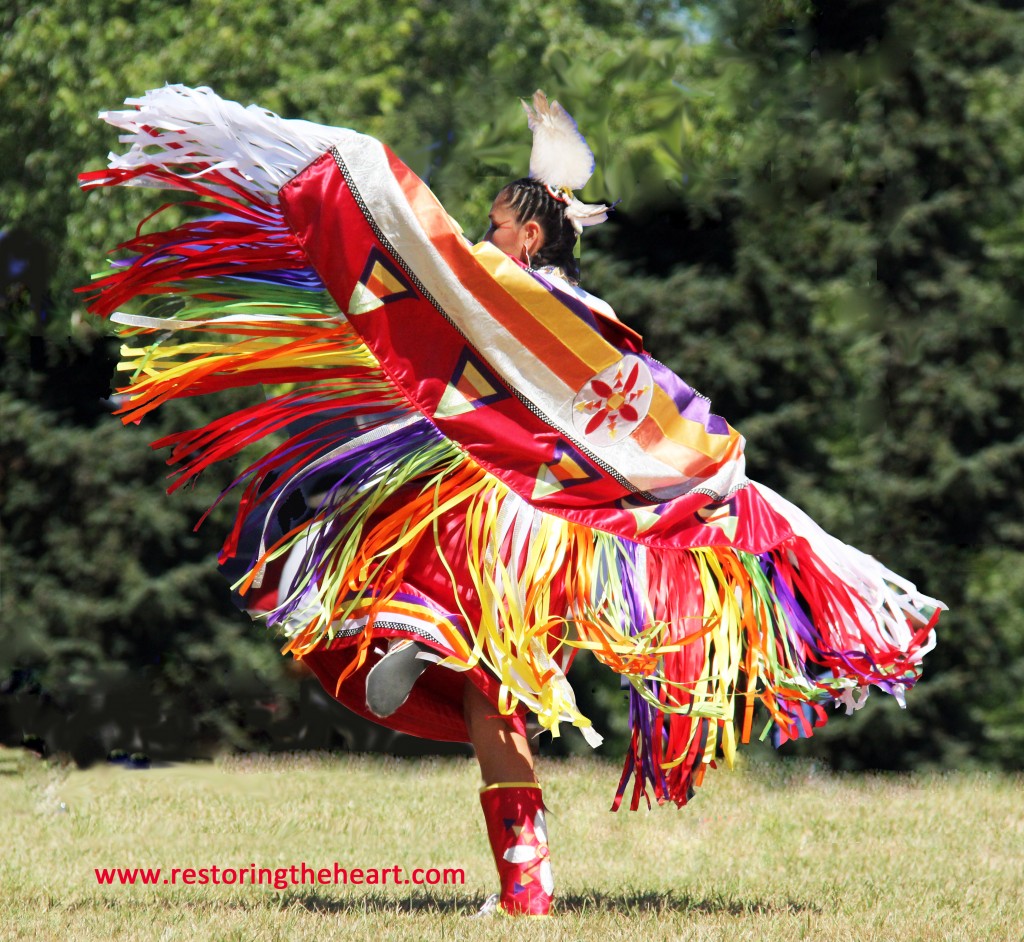 Sing a new song to Creator Yahweh.
Dance with all your might! The starry host rejoices and the earth is glad. The sea and all that is in it roars with the majesty of our Great Chief and Captain. Singing fields of wild grain lift their voice in praise of Creator. The forest is alive with the splendor of his Name. Eagles soar at the sound of his voice.
How can we do less than all of creation?
Let us praise his Holy Name. Let us bring glory and honor to him through loving each other and lifting up sweet praise to him on the drum and flute. Let us honor him with our obedience. Let us bring a favorable offering of tobacco or sage and come before him with trembling and reverence. Let our lives show forth his salvation day after day. Yahweh.
Yahweh. Yahweh. Let us never forget this Beautiful One.
Eagle People … Today's reading is Hebrews Psalm 96. Pleya gi. "Go with Blessings."
(Photo by Sandy Cathcart from Wiconi Powwow & Family Camp, 2013)