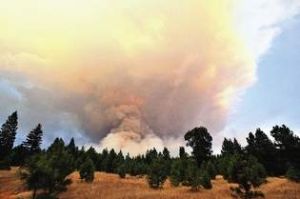 Restoring the Heart team member, Sandy Cathcart, lives on the backside of Box R Ranch in Southern Oregon. The Oregon Gulch Fire is just a few miles away roaring through the forests surrounding this amazing land. Many of you have been praying and we thank you!
Due to the complexity of the Oregon Gulch fire, a unified command structure with Oregon Department of Forestry, the Oregon State Fire Marshal's Office and CAL FIRE has been established. Here are some photos of part of the team setting up at Box R Ranch.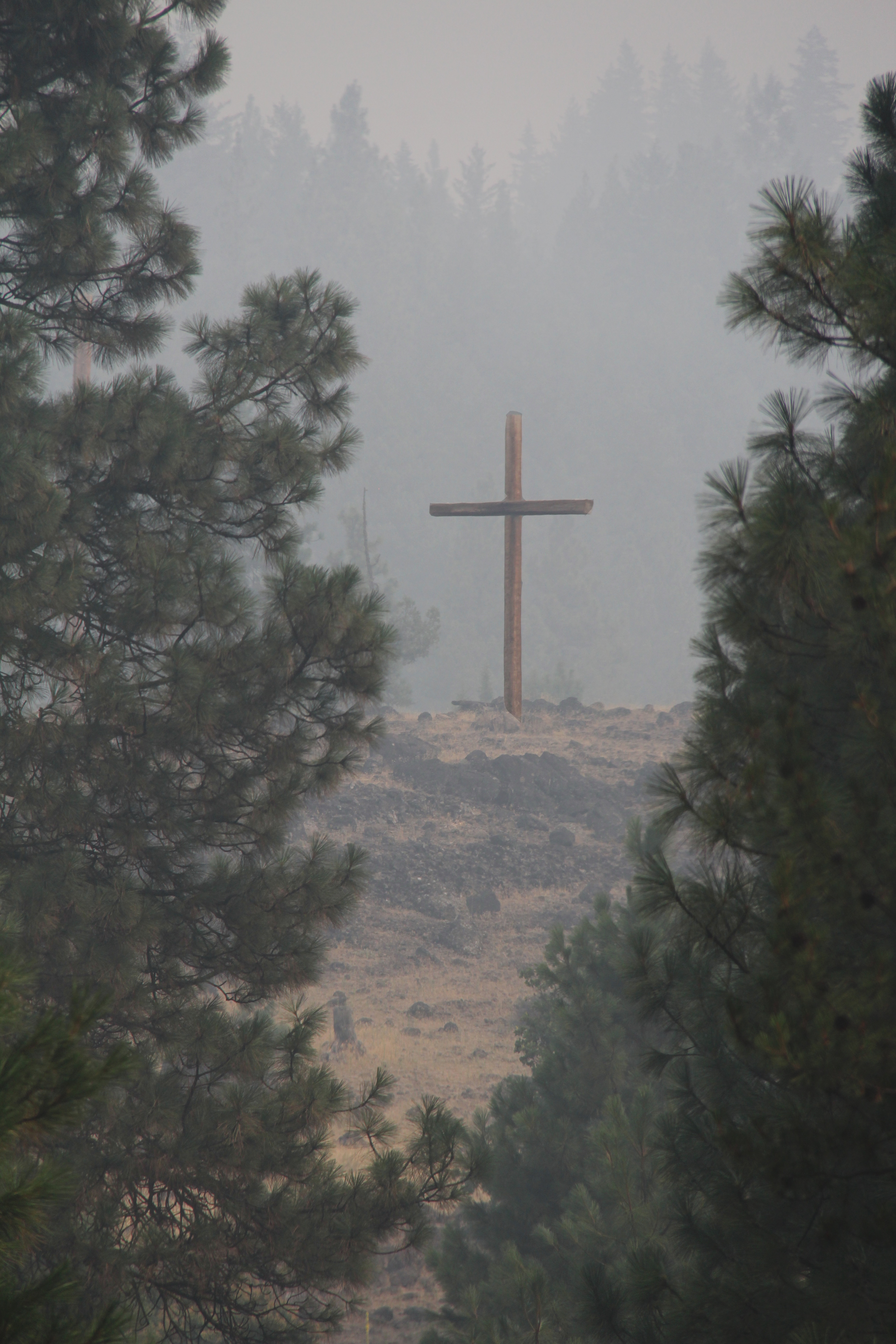 This is one of three crosses now buried in smoke on Box R Ranch. When Don Rowlette first saw this place he said, "This is a place where God dwells."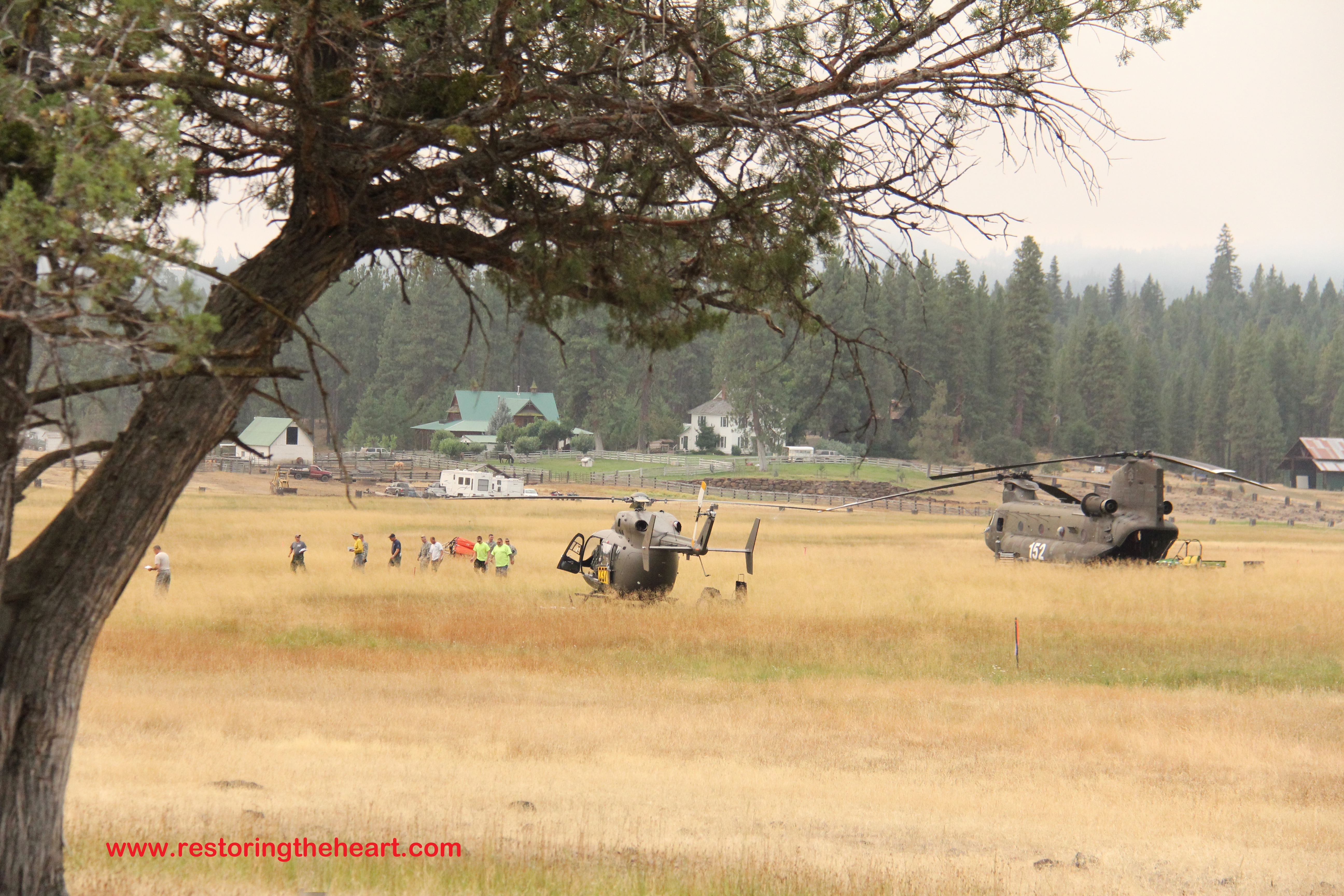 If you have visited Box R Ranch for a retreat or one of the many art conferences, this is a familiar scene…however the helicopters in the field is not familiar. We are very grateful for these brave men who are helping to protect this land and people.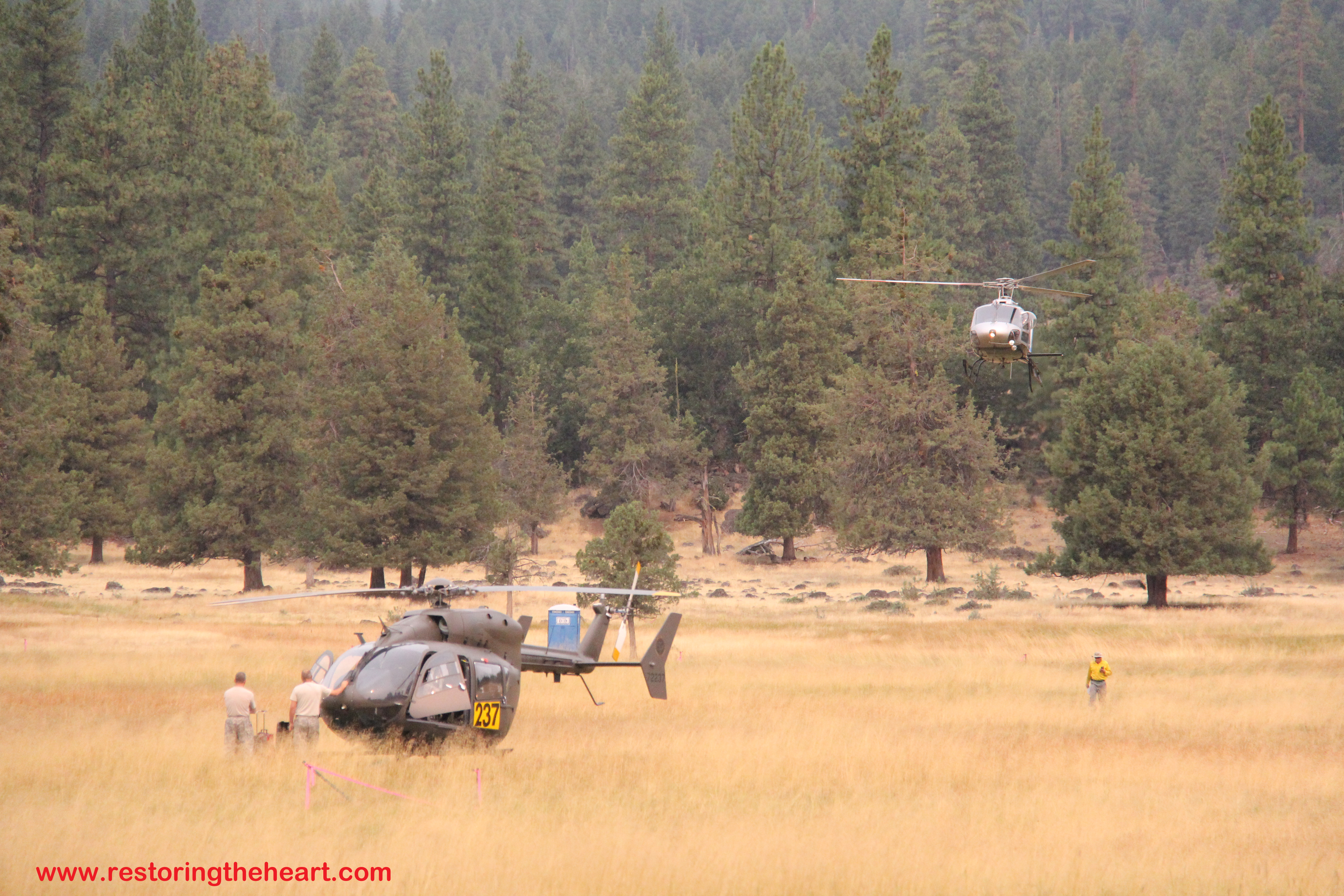 Landing in front of the pond.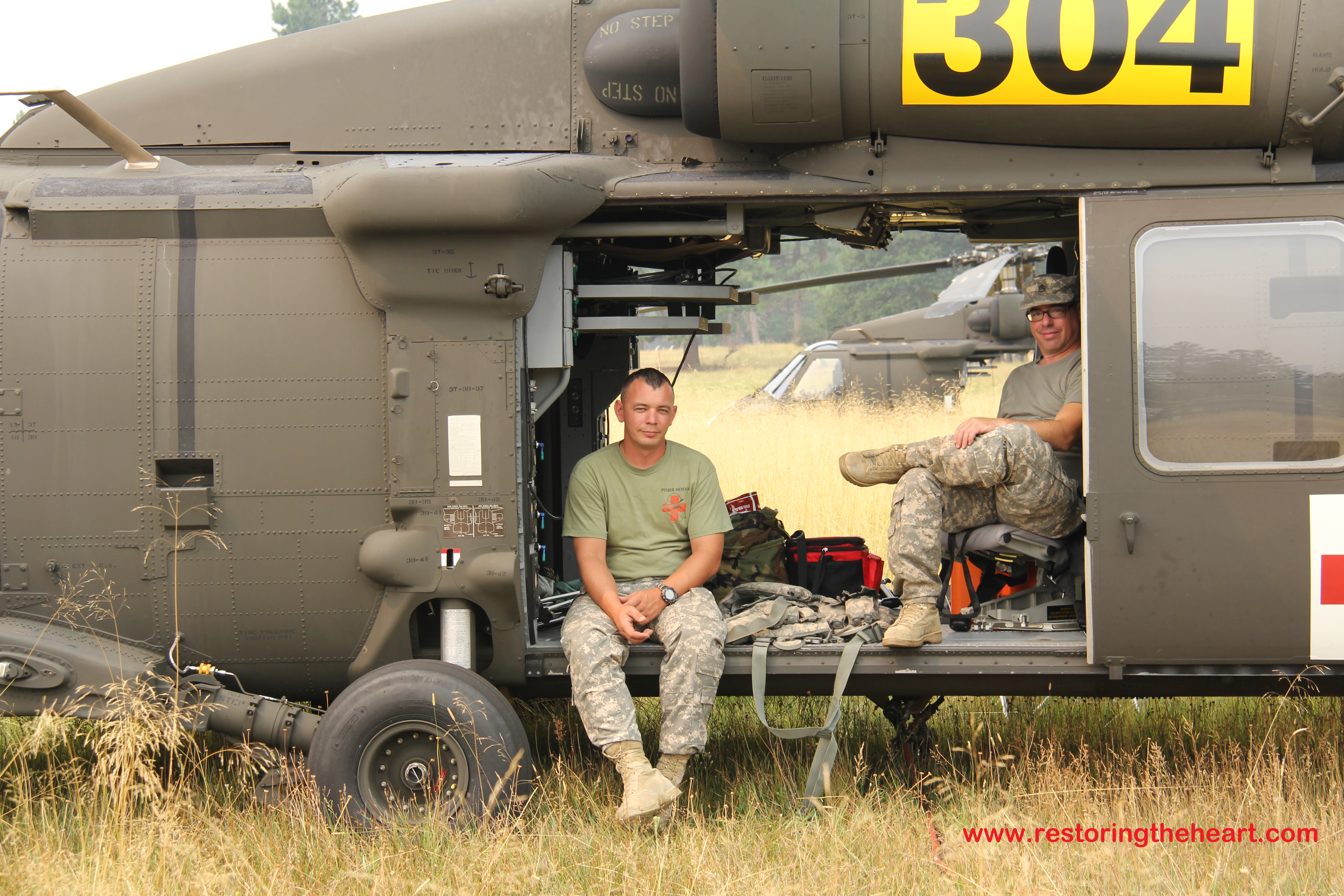 A very short break.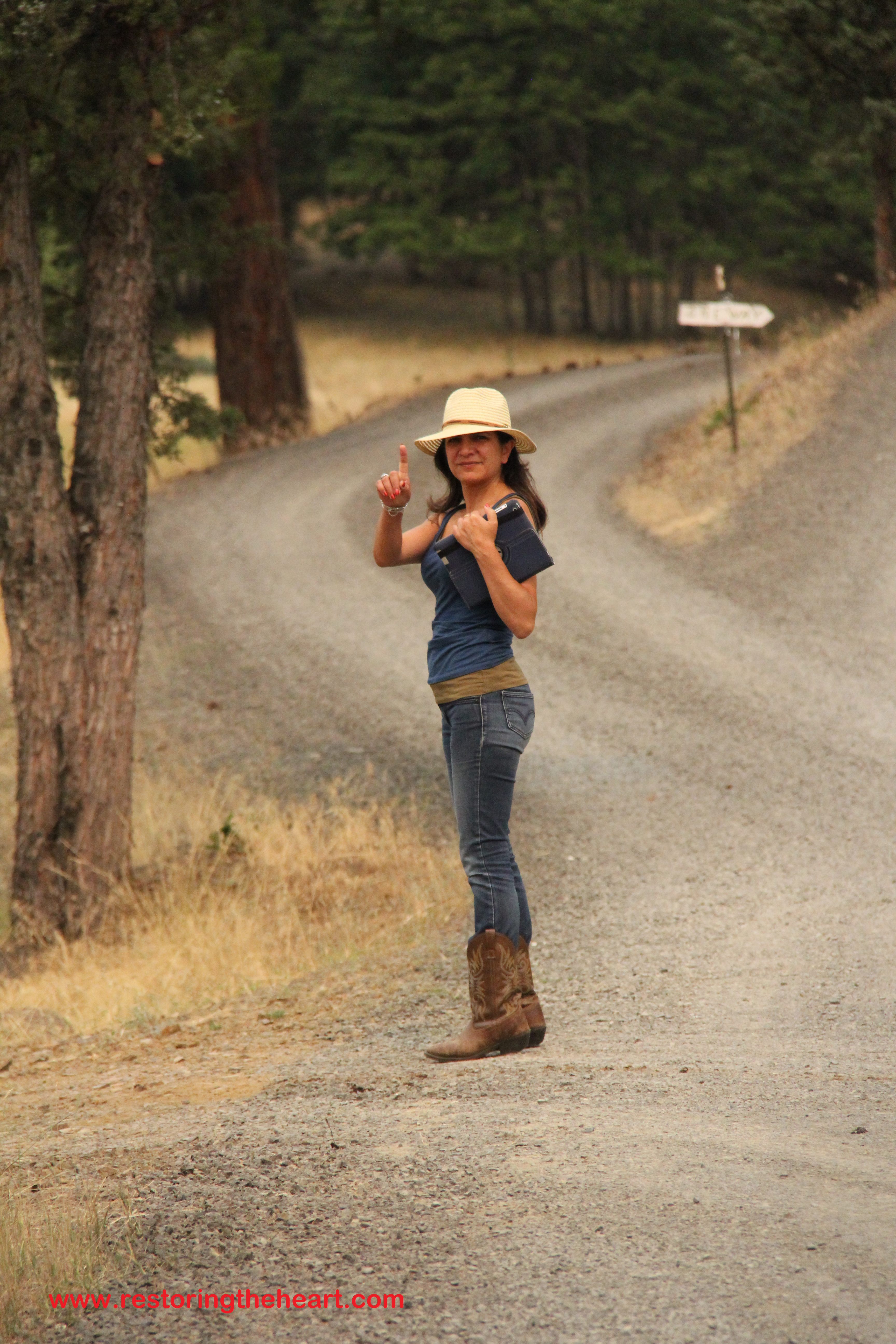 Sylvia visiting from France, got more than she bargained for, but is being very brave and helping organize.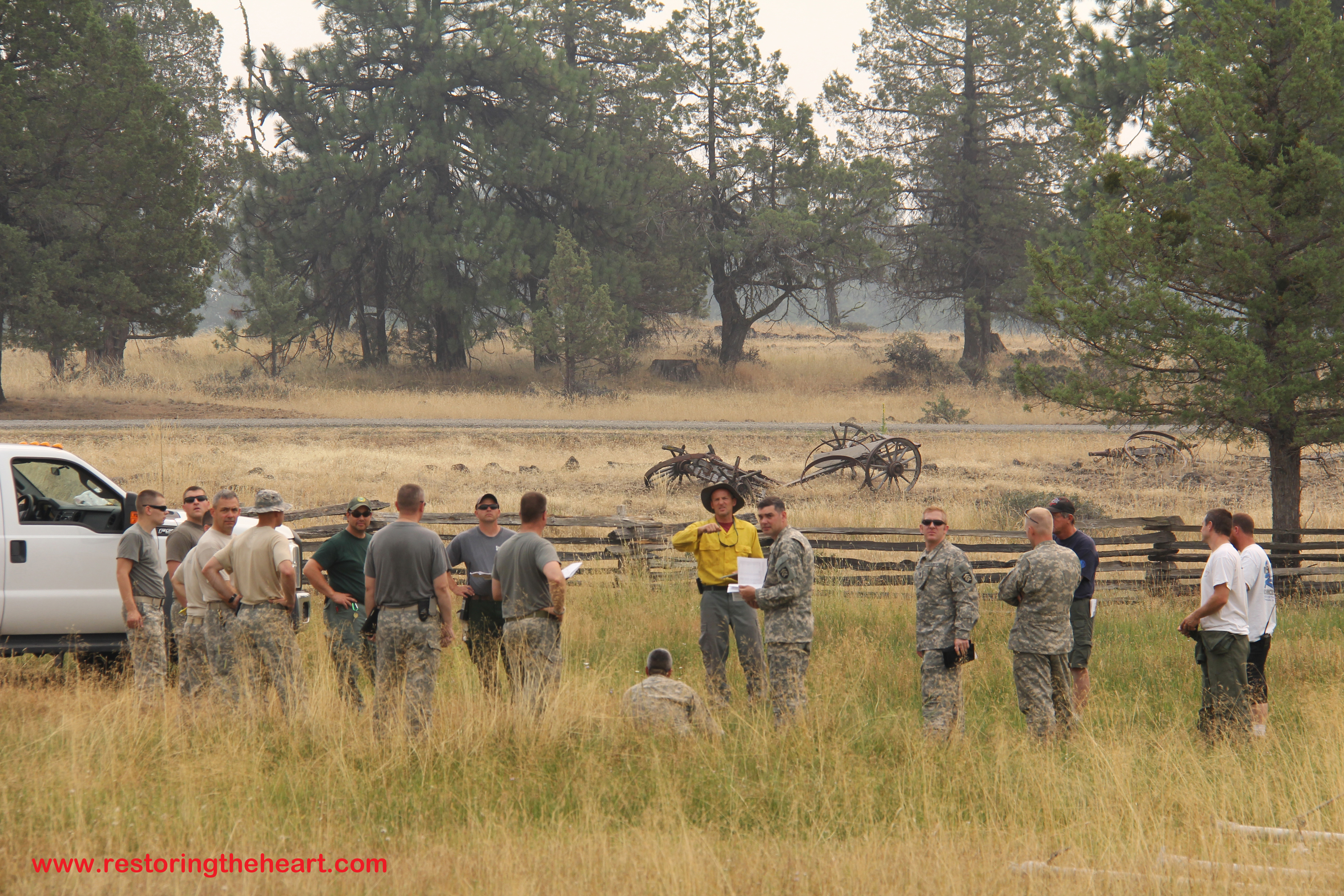 Getting a lay of the land.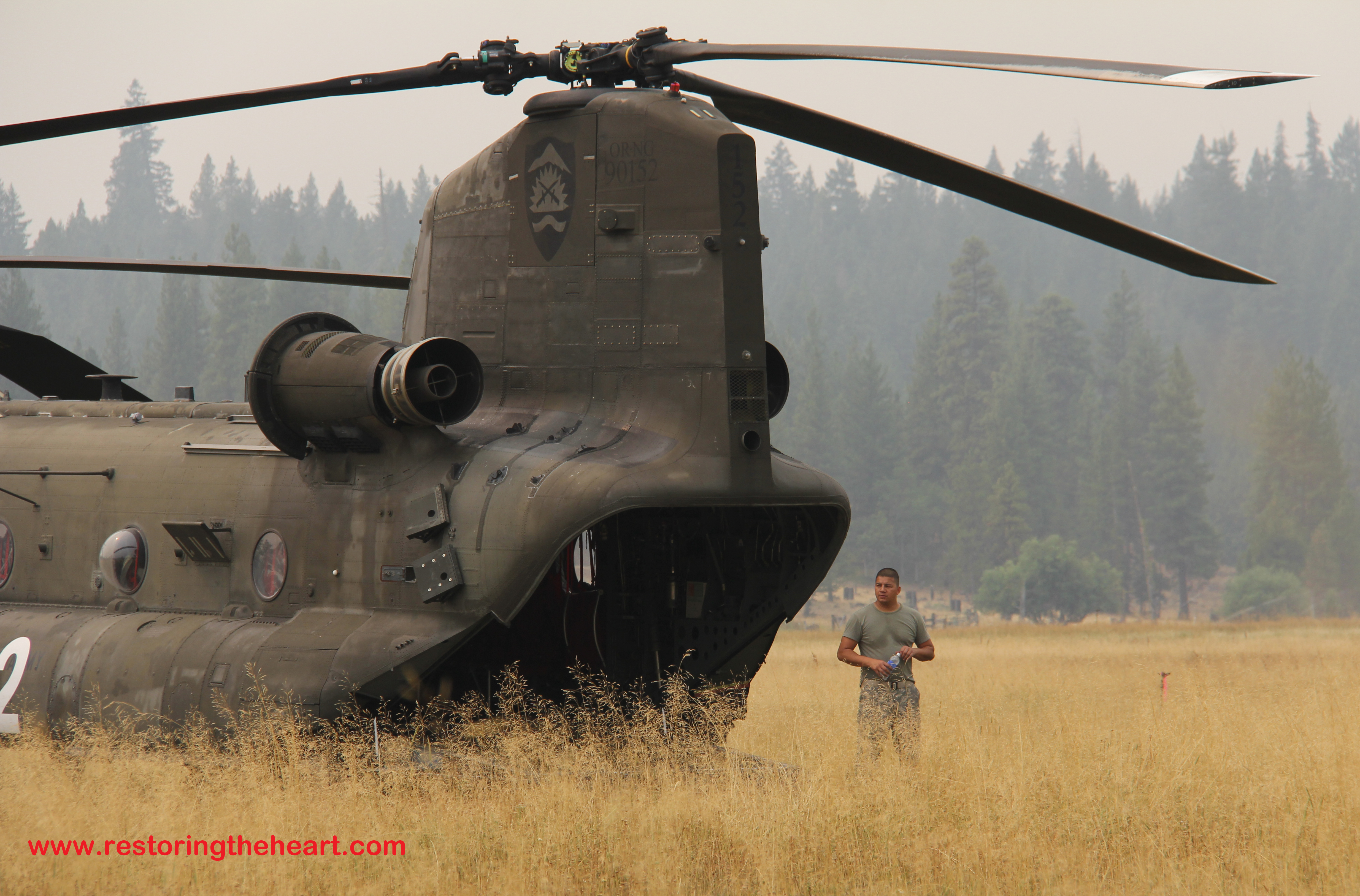 Heading out soon.
Thanks to everyone for your prayers. They are making a difference! We keep hearing that wind patterns change unexpectedly in good ways and several houses that we thought were lost were saved late last night. Some are evacuated and some have lost homes, so please continue to pray for safety of all involved and healing of this land.
Now, I'm gonna go bake some cookies so I can spoil these guys to show how grateful I am they're here.